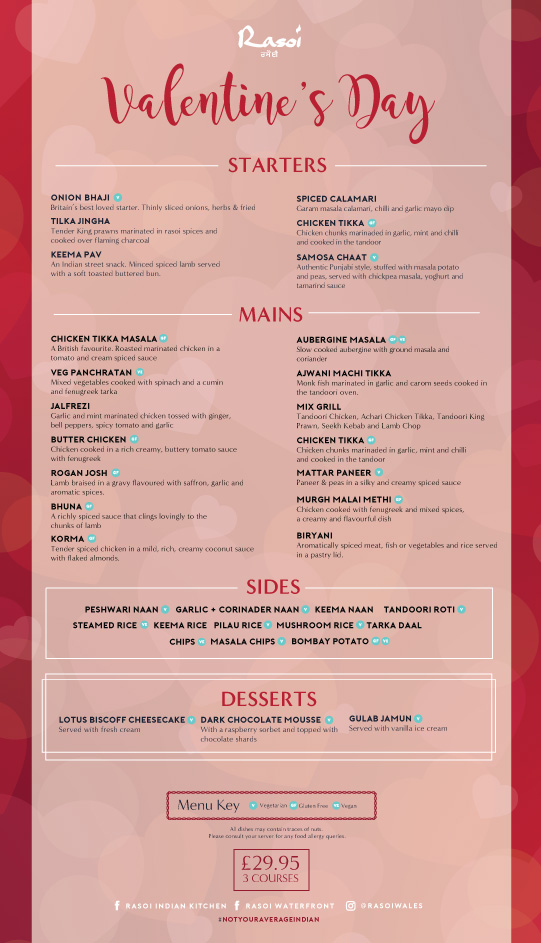 Treat that special person in your life to an extra special experience for Valentine's Day for a 3-course dinner set in relaxed surroundings. Enjoy 3 Courses plus a side for £29.95 per person.
All Valentine's bookings require a non-refundable* £5pp deposit to secure the table. Our team will get in contact with you after booking to collect this.
*Deposit is non-refundable if there is a no-show, otherwise it will be taken off the final bill.